Vihar Homestay, Sirsi. Stay close to nature's heart.
Welcome to Vihar Homestay, Sirsi, nestled in the beautiful hills, rivers and waterfalls of Western Ghats, Uttara Kannada district, Karnataka. Surrounded by Sahyadri Mountain range which is older than the Himalayas, A UNESCO declared Biodiversity Hotspot.
Do you love to enjoy nature, away from the hectic day to day life and rejuvenate? Would you like to take a break from stress-full work and enjoy your time with family and friends? Then Vihar Home Stay is the right choice for you; just away from the city amidst the forest near beautiful waterfalls – 'Unchalli-Falls' and calm and pure river 'Aghanashini'.
Now, Vihar Home stay, Sirsi, is also registered with the Government of Karnataka.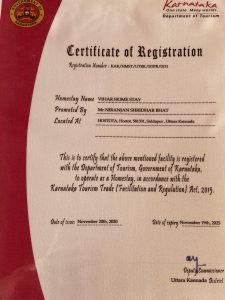 More About Us..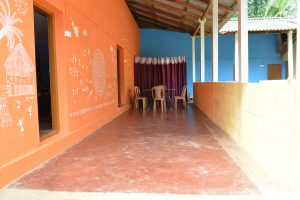 Accomodation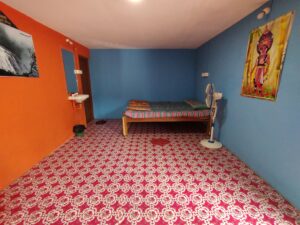 We have two bedrooms with attached bathrooms and a dormitory which can accommodate up-to eight people. Take a walk around the home-stay, visit the host's house which has a collection of vintage coins and palm-leaf manuscripts of ancient works.
Reed More..
Traditional Havyaka Food
Traditional havyaka vegetarian food will be served from our own kitchen all day. Start your day with a healthy breakfast served with coffee or tea, lunch in the afternoon, local snacks and kashaya in the evening and dinner with local sweets for deserts.
Reed More..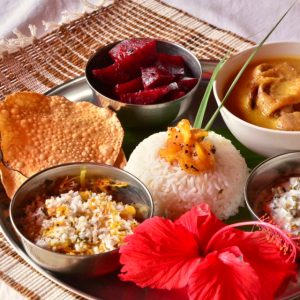 Unchalli Falls & Aghanashini
Just 4km from our homestay nature surprises you with a beautiful waterfall - 'Unchalli Falls' - Safe yet wild location for trekking, group games, photography etc. This waterfall is formed by the river Aghanashini, where you can enjoy a natural river bath experience in the purest river of India.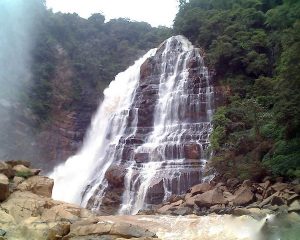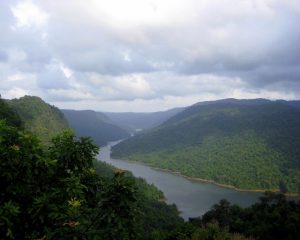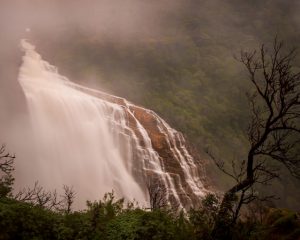 Highlights Of Unchalli Falls

Unchalli Falls Trekking
Unchalli falls is wild yet safe place for trekking.

Aghanashini River Bath
Playing with water is a relaxing and fun filled activity. You can have a swim in flowing river.

Bheemana Gudda Sunset Point
Enjoy the view of Aghanashini river and amazing hills from the highest mountain in this range.

Bio-diversity Hotspot
Rich with natural beauty and is ideal for nature and wildlife photography.
Things To Do @ Vihar Homestay

Traditional Havyaka Cuisine
Havyaka style pure veg food served in its traditional form. Enjoy the stay with healthy Sathvik food.

Eco Friendly Village Life
Be the guest of our village home - Be one with nature...

Western Ghats Forest Walk
A morning walk in foggy rain forest rejuvenates you with its fresh air and tantalizing aroma of forest flowers and trees.

Birding & Explore Species
Our homestay is rich with birds and butterflies, Explore rare species of Wester Ghats here.

Swimming in the River Aghanashini
Enjoy rejuvenating river bath experience in the purest river of India.
Places Nearby
The homestay is surrounded by waterfalls, streams, mountains and wildlife. We can arrange day trips and treks with a guide. We also arrange for transportation if you don't have your own vehicle..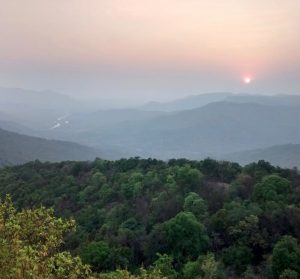 Bheemana Gudda
Bheemana Gudda is less explored location in Uttara Kannada. On the top of the hill you can watch beautiful valley of Aghanashini river with cool breeze.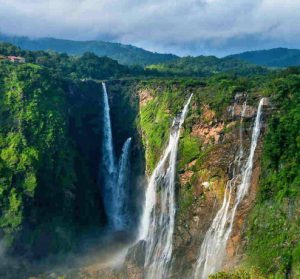 Jog Falls
Gerosoppa Falls or Joga Falls is the second-highest plunge waterfall in India, located in Sagara taluk, these segmented falls are a major tourist . . .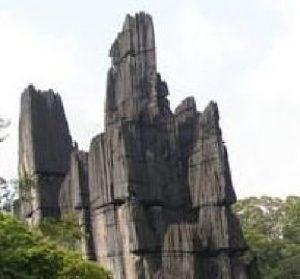 Yana
Yana is a village located in forests of the Uttara Kannada district of Karnataka, India which is known for the unusual rock formations (Karst) or (Astero . . .
Unforgettable experience
Veena Avachat, Pune
I went with my friends from Pune. We stayed at Vihar Homestay at Sirsi for 6 days. We have no words to explain how much we enjoyed the stay as well as the trip..the homestay is so clean, calm, relaxing. It is not at all typical and commercial. It is very quiet, fearless and close to nature..the host couple is very nice..Dr Niranjan Bhat & Mrs. Kavita Bhat..cute couple. They served very authentic & delicious food. They also arranged the car service for our sight seeing which was good as well. We all wish to visit there more frequently.
Very nice 'Malenadu' hospitality
Ganapathi R, Bengaluru
Nice homestay located near Sirsi in the thick forest attached to a paddy field. The rooms are well maintained. The host are very friendly and knowledgeable about local places. When we were there we were treated like we were part of their family. The "malenadu" style food was great.
See More Reviews